BNM background check
Background Screening Compliance for
Bank Negara Malaysia
Requirements
Due Diligence
Before Hiring
As we all know, Bank Negara has put into place several policies to ensure your Financial Institution's integrity is only as strong as those serving within your organisation. This is why Bank Negara has in place the Fit & Proper, Anti- Money Laundering and Counter Terrorism Financing and Employee Screening framework to help make Financial Institutions like Banking institutions, Islamic Banking institutions, Insurers, Takaful Operators and Holding Companies, more accountable.

With these policies in place, all Financial Institutions in Malaysia are now liable to perform due diligence before hiring and periodically on their candidates and employees.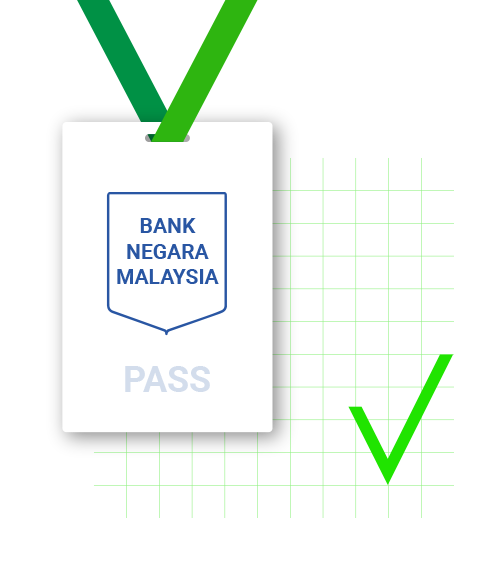 Ensure your organization is
adhering with, and compliant
to all Bank Negara's policies.
This is where
Verity Intelligence
can help!
We work with more that 70+ financial Institutions and screen over 100,000 people annually to ensure 100% compliance. On top of that, we also assist our customers with their regular audits with Bank Negara and share Best Practices within the Financial Institution industry.

We ensure that all our customers' confidential and private information are secured with our Information Security System Management Policy, one that over exceeds and comply with the most stringent requirements.
Get started now with
prepaid packages
Great discount and faster turnaround time.
SUBSCRIBE TO OUR NEWSLETTER
For latest news and promotions.