Verity journal
Verity Intelligence talks to Kosmo about fake degrees
Verity Intelligence provided Kosmo some insights into the worrying trend of fake degrees in Malaysia.
In this news story, Mark Leow, the founder of Verity Intelligence, explained that Verity found around 400 fake degrees since October 2016 to last September after screening 100,000 candidates. He also explained that the degrees looks almost identical to the real degrees, which makes it a challenge to detect.
Read the full coverage of the issue here: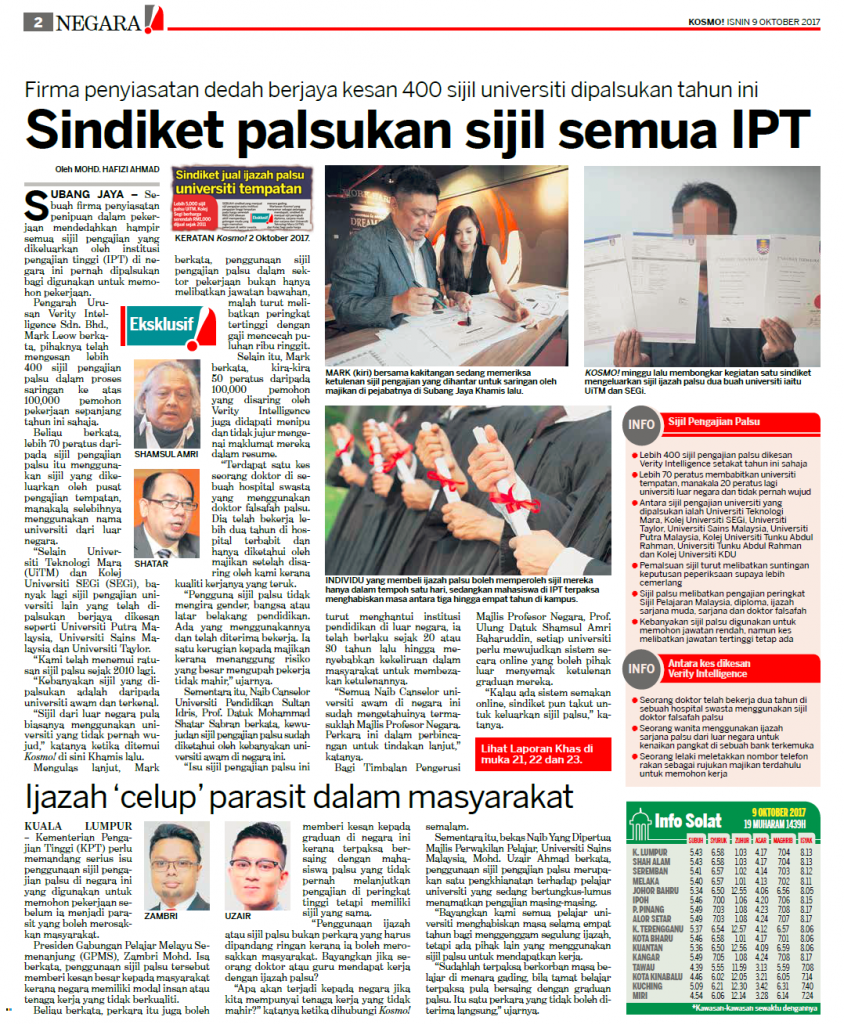 Read the online versions at http://goo.gl/4EHPrz and https://goo.gl/M9qzQm.
Next week, we will dive deeper into what gets vetted in an education background screening. Stay tuned to www.verityintel.com for more.
Leave a comment. We would like to hear your thoughts.
*All comments will be reviewed by our editor
Get started now with
prepaid packages
Great discount and faster turnaround time.
SUBSCRIBE TO OUR NEWSLETTER
For latest news and promotions.